Dr. Lukas Heydrich Group (Neurology)
Group leader
Dr. med. Lukas Heydrich
Universitätsklinik für Neurologie
Abteilung Psychosomatik
Core Lab
Institution and Address
C.L. Loryhaus, Inselspital
3010 Bern
Phone: +41 31 632 20 14
e-mail: lukas.heydrich@neuro.unibe.ch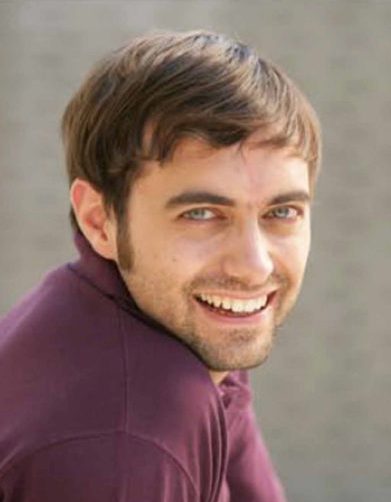 Main goals
The aim of our research is to better understand the relationships between body perception and consciousness in healthy people as well as in patients suffering from chronic pain and neurological conditions.
Group members and their position
Nathan Evans, PhD, PostDoc
Oliver Bühler, Masterstudent
Raphale Oberson, Masterstudent
Previous and current research
Investigating the link between multisensory body perception and self-consciousness with a focus on interoceptive awareness with EEG and MRI. Using the findings from cognitive neuroscience regarding the systematic manipulation of body perception in order to treat patients with conditions such as chronic pain.
Future projects
Assessing the neural correlates of subjective symptom burden in patients with AF using VBM
Testing the interoceptive predictive coding model of conscious
presence using EEG
Virtual reality as a new therapeutic tool for chronic pain – An interdisciplinary and translational approach
Techniques / methods
EEG, Morphometry, Virtual reality, Algometry
Equipment
EEG
Virtual reality (VR) platform
Selected publications
Heydrich, L*, Aspell, JE*, Marillier, G, Lavanchy, T, Herbelin, B, Blanke, O. Cardio-visual full body illusion alters bodily self-consciousness and tactile processing in somatosensory cortex. Scientific reports. 2018 June 18. 8:9230

Heydrich, L, Marillier, G, Evans, E, Blanke, O, Seeck, M. Lateralising value of experiential hallucinations in temporal lobe epilepsy. Journal of Neurology, Neurosurgery and Psychiatry (JNNP). 2015. Nov;86(11):1273-6. [IF 6.4, JI 0.99]

Perren, F, Heydrich, L, Blanke, O, Landis, T. "Crossed" Somatoparaphrenia: An unusual new case and a review of the literature. Exp Brain Res. 2015 Jan;233(1):175-9. [IF 2.0, JI 0.34]

van Elk, M, Lenggenhager, B, Heydrich, L, Blanke, O. Suppression of the auditory N1-component for heartbeat-related sounds. Biological Psychology. 2014 May; 99:172-82.

Heydrich, L, Blanke, O. Distinct illusory own-body perceptions caused by damage to posterior insula and extrastriate cortex. Brain. 2013. Mar;136(Pt 3):790-803. [IF 10.2, JI 0.95]

Aspell, JE*, Heydrich, L*, Marillier, G, Lavanchy, T, Herbelin, B, Blanke, O. Turning body and self inside out: Visualized heartbeats alter bodily self-consciousness. Psychological Science. 2013. Dec;24(12):2445-53.

Ionta S*, Heydrich L*, Lenggenhager B, Mouthon M, Fornari E, Chapuis D, Gassert R, Blanke O. Multisensory Mechanisms in Temporo-Parietal Cortex Support Self-Location and First-Person Perspective. Neuron. 2011 April; 70(2): 363-74.

* shared first authorship
Selected lectures, seminars, colloquia
Benesco lectures on consciousness and body perception
Funding
UniBE ID Grant, Cogito Foundation