"Translating Thoughts to Speech" – Dr. Edward Chang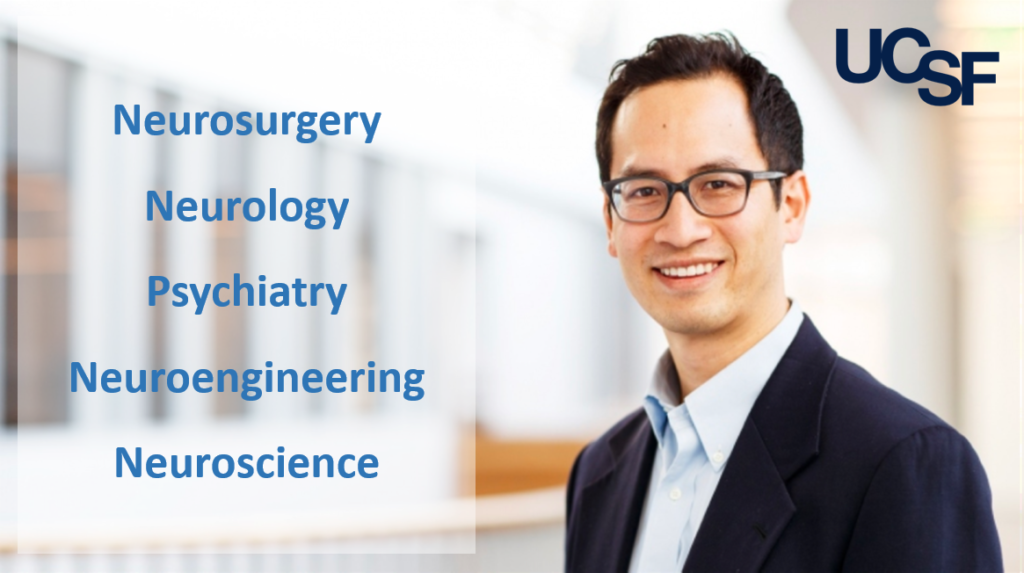 October 4
@
4:00 pm
–
5:15 pm
Dr. Edward Chang is a neurosurgeon at UC San Francisco
specializing in the treatment of intractable epilepsy, trigeminal
neuralgia, and movement disorders. His surgical practice includes
advanced brain mapping to preserve crucial areas for speech. His
scientific research focuses upon the human brain mechanisms for
speech, emotions and cognition. He co-directs the Center for
Neural Engineering & Prostheses at UC Berkeley, which brings
together engineering, neuroscience, neurology and neurosurgery.
For more information download the lecture flyer below:
BENESCO Lecture Series on sleep, epilepsy, consciousness and cognition